Doppler Ultrasound Phantoms
Reliable, Reproducible System Velocity Testing
Verify ultrasound system and transducer performance. Doppler 403™ and Mini-Doppler 1430™ Flow Phantoms help assess system velocities using precision flow rates and proprietary blood-mimicking fluid.
Calibrating your Doppler ultrasound systems for accurate flow measurements optimizes the output, offering meaningful results to patients undergoing noninvasive testing.
Comprehensive QA & Compliance Testing
Determine maximum signal penetration, channel isolation, and flow rate readout accuracy for various angles and beam directions — with capabilities exceeding ACR, ECR, AIUM, and other QA program requirements. The horizontal segment simulates a carotid artery and the diagonal segment is used for measuring Doppler sensitivity and developing scanner techniques.
Unparalleled Tissue Mimicking
Our phantoms contain blood-mimicking fluid ultrasonically similar to human tissue, with an electronic flow of 1550 m/s. Patented High Equivalency Gel (HE Gel™) offers tissue mimicking for evaluating image uniformity, detecting dead transducer elements, and assessing maximum penetration depth.
Two Modes in One Phantom
Both phantoms are self-contained Doppler flow and B-Mode QA test systems, with streamlined fluid flow at variable rates in a continuous or pulsed mode.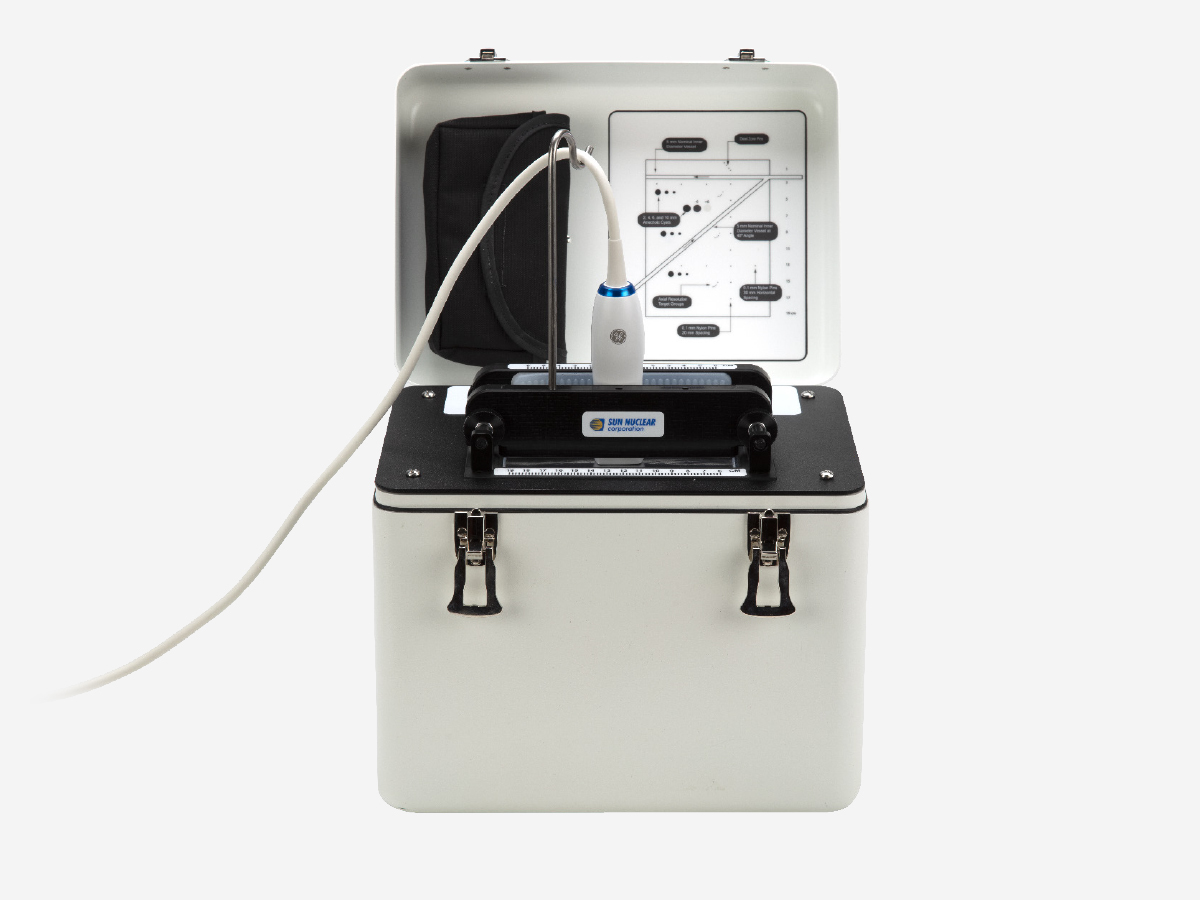 Doppler 403 Flow Phantom
Ideal for abdominal flow measurements

Laminar and parabolic flows available (velocity dependent)

Supports routine QA, education, and research

Measures axial and lateral resolution from the surface to 16 cm deep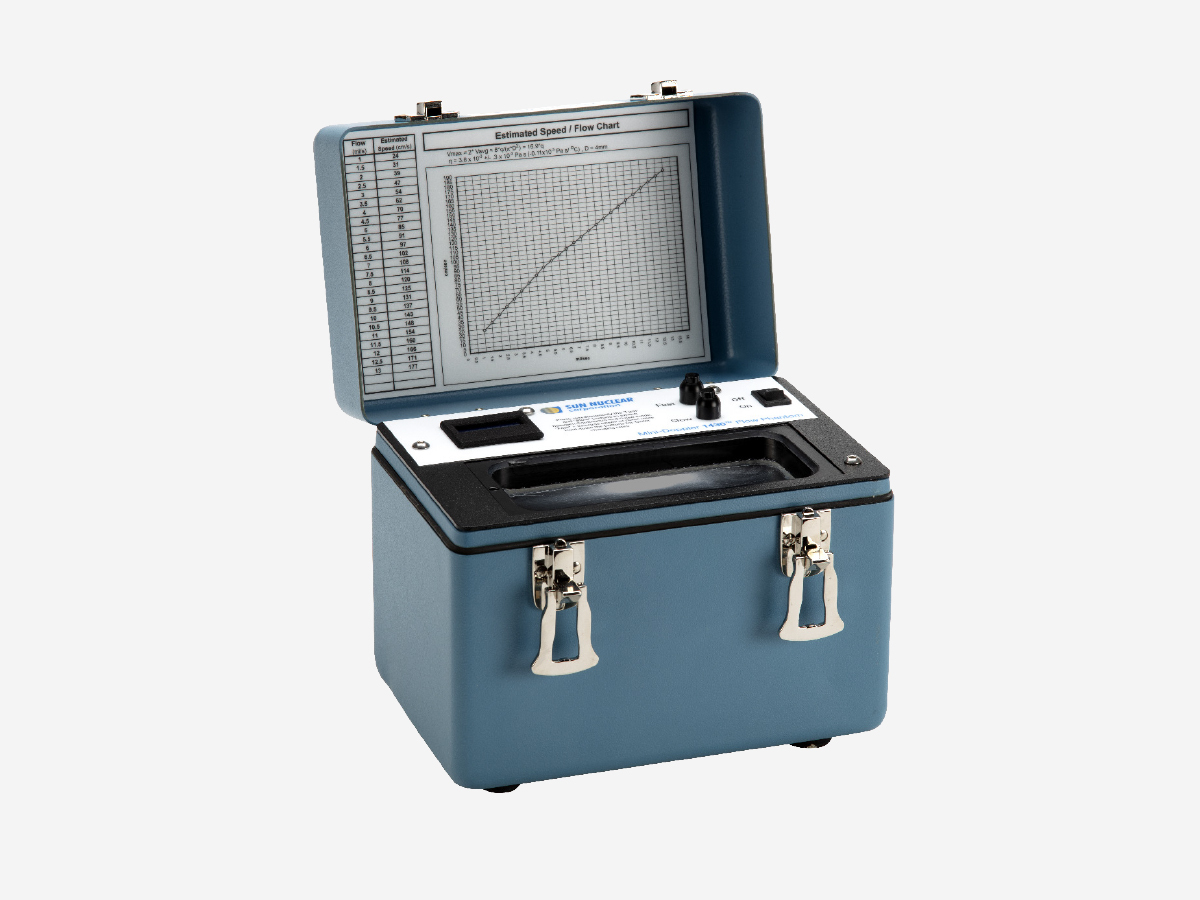 Mini-Doppler 1430 Flow Phantom
Ideal for cardiology and musculoskeletal applications
Supports routine QA, education, and research
Measures small parts resolution
Doppler 403 Flow Phantom

HE Gel™ Multi-Frequency Tissue-Mimicking Material

Included

Patented Composite Film Scanning Surface

Included

Vessels (2)

5 mm inner diameter; 1 horizontal at 2 cm depth, 1 diagonal at 40° from 2 to 16 cm deep

Flow Rates

Customizable, constant and pulsatile

Blood Mimicking Fluid

Speed of Sound 1550 +/- 10 m/s

Targets

Strings, cysts, grey scale, resolution groups

Dimensions (Case)

28 H x 30.5 W x 22 cm (11 x 12 x 8.65 in.)

Weight

8.34 kg (18 lbs. 4 oz.)

 
Mini-Doppler 1430 Flow Phantom

HE Gel™ Multi-Frequency Tissue-Mimicking Material

Included

Patented Composite Film Scanning Surface

Included

Vessels (2)

4 mm inner diameter; 1 horizontal at 2 cm depth, 1 diagonal at 35° from 2 to 9 cm deep

Flow Rates

Customizable, constant and pulsatile

Blood Mimicking Fluid

Speed of Sound 1550 +/- 10 m/s

Targets

Strings, cysts, grey scale, resolution groups

Dimensions (Case)

20 H x 23 W x 15.2 cm (7.87 x 9.06 x 5.94 in.)

Weight

4.6 kg (9 lbs. 15 oz.)

 
Alsahafa District, Prince Nassir Bin Farhan Street. Building: 4140 RIYADH, 13321 Saudi Arabia​