PC Electrometer™
Portable, Reference-Class Electrometer
Accurate and convenient,

PC Electrometer™

is a dual channel reference class electrometer for absolute dose calibration, available in BNC or TNC triax connectors.

Intuitive Software

SunDOSE™ software complements PC Electrometer with powerful analysis and smart features for enhanced efficiency.
Queues and projects for organizing and executing groups of scans, and tracking annual QA and commissioning
Multi-scan comparison tool for 1-click quantitative analysis across data sets
Searchable database for easy access to data with the ability to share data among users
Processing layers for insights into each function along the scanning process, and ability to revert to earlier unprocessed data
"I can do three times as much work in half the time with SunCHECK Machine.
The IC PROFILER integration is amazing. You put on a Quad Wedge and you've done four tests in one exposure — output, beam energy, profile constancy and MU."
Curtis Baker, M.S., DABR,

Hamilton Medical Center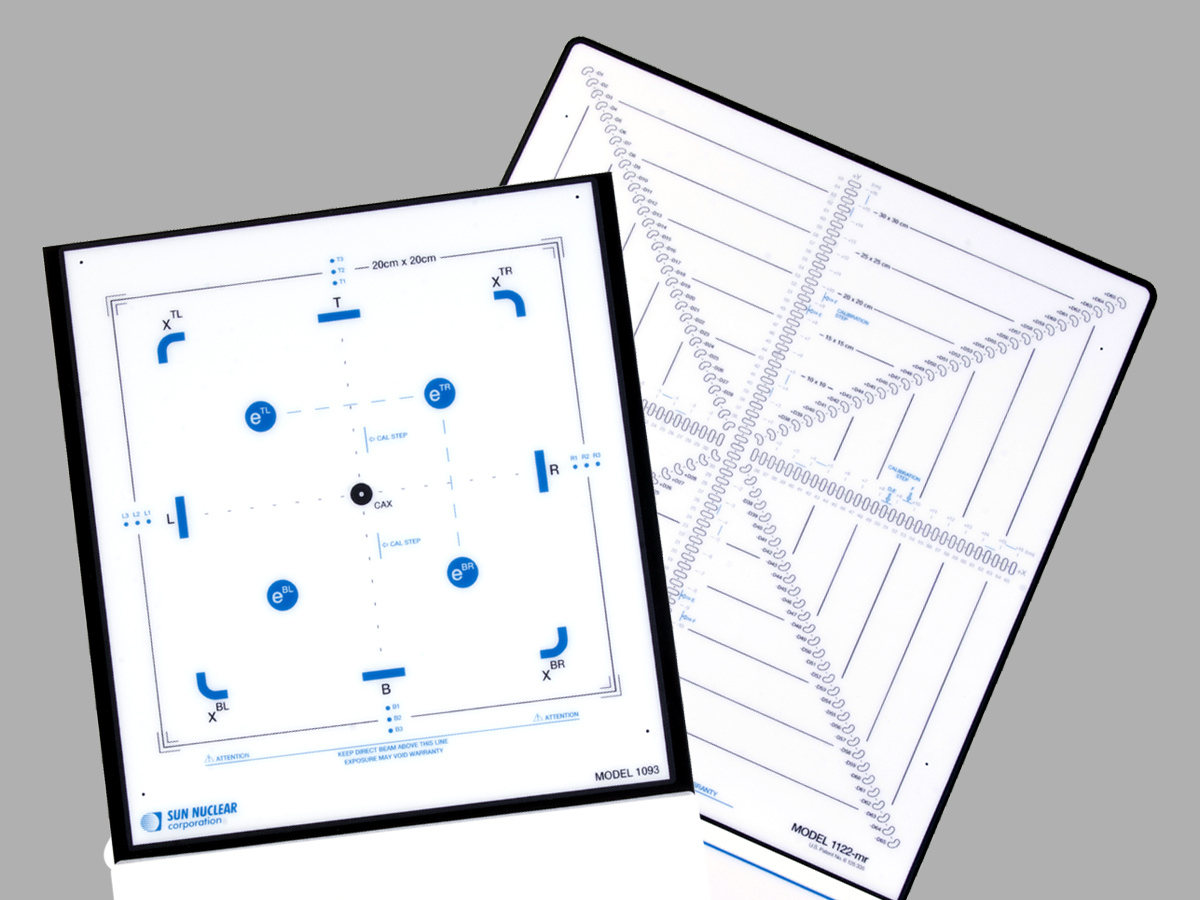 IC PROFILER & Daily QA 3 Integration
With direct connectivity from IC PROFILER and Daily QA 3 to SunCHECK:
Efficiently complete daily, monthly and annual QA – no manual data entry required.

Deliver the test beam, then accept or reject results on your terms and timeframe.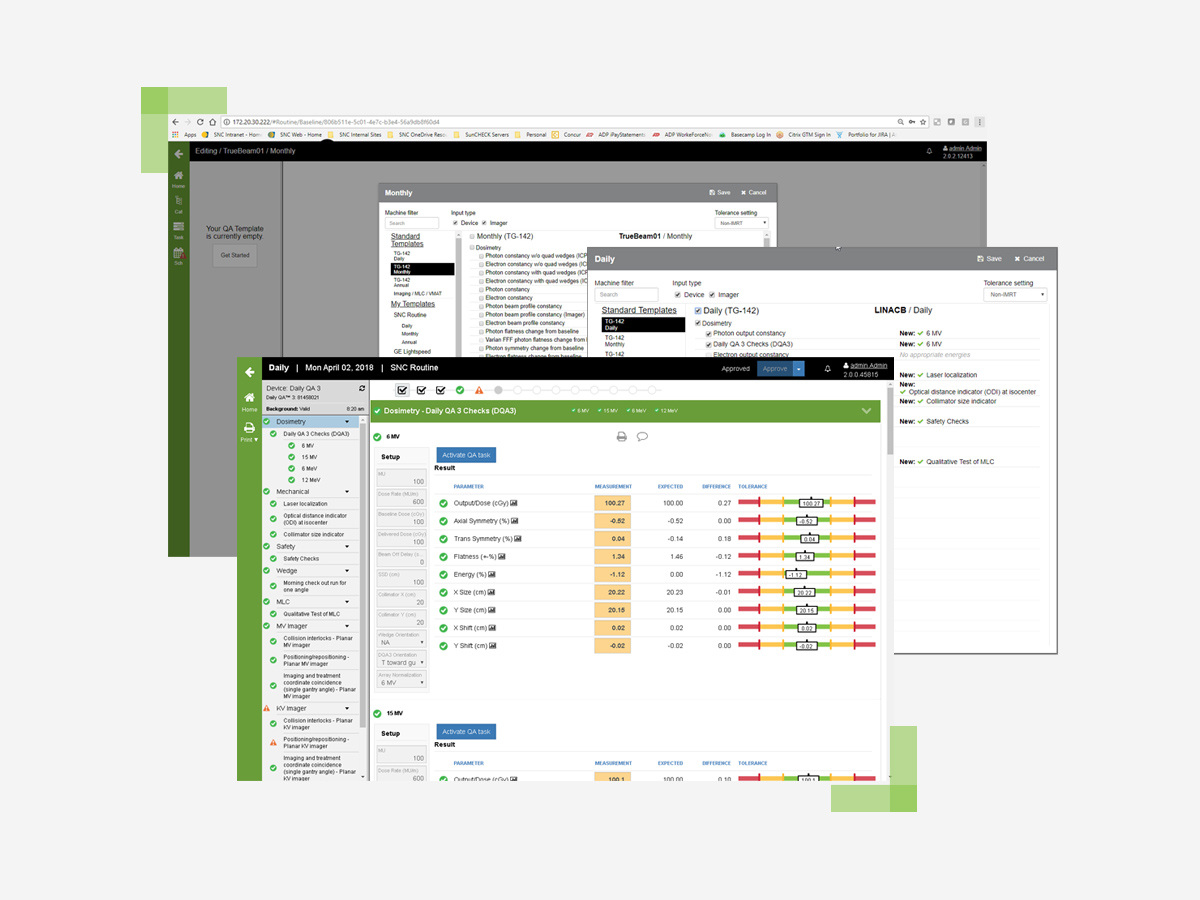 Proactive Machine Analysis
With SunCHECK Machine, get ahead of your team's asset management and compliance needs. Data trending tracks parameters approaching out-of-tolerance levels.
Report templates demonstrate compliance with accreditation bodies, and centralized storage makes report retrieval easy.
Device Specifications

Warm Up Time

< 1.0 min

Charge Range

2 pC – 10 mC, 15 fC resolution

Current Range (Continuous)

Low: 2 pA – 50 nA

Current Range (Pulsed)

0 -105 pC/pulse

Leakage Drift

±0.001 pA

Display Update Frequency(s)

500 ms

Bias Voltage

Adjustable, 0 to ±400 V

Non-linearity

± 0.1% of full scale

Long-Term Stability

< ± 0.5%

Measurement Repeatability

± 0.25% of full scale

A/C Converter

16 bit

Operating System

Windows 10 Pro 64-bit

Dimensions

10.6 x 14.8 x 4.5 cm

Weight

0.46 kg

Compatibility

SunDOSETM and SNC DosimetryTM software

Conformity

Reference class according to IEC 60731

 
Please note: The PC Electrometer does not support non-standard (long) pulse duration measurements.
For more information, please see Technical Bulletin 01-18.
Alsahafa District, Prince Nassir Bin Farhan Street. Building: 4140 RIYADH, 13321 Saudi Arabia​