SNC125c™ SNC350p™ SNC600c™
Proven Reference Ion Chambers
Sun Nuclear reference class ionization chambers are optimal tools for scanning, field, and reference dosimetry measurements.
Meet Requirements
Properly QA your linac, in accordance with the reference class and dosimetry protocols of IEC 60731, AAPM TG-51, IAEA TRS-398 and DIN 6800-2.
Reliable & Accurate
Reference-class ion chambers are vented, waterproof and fully guarded. A white chamber body makes visualization easy during setup and relative to cross hairs and lasers.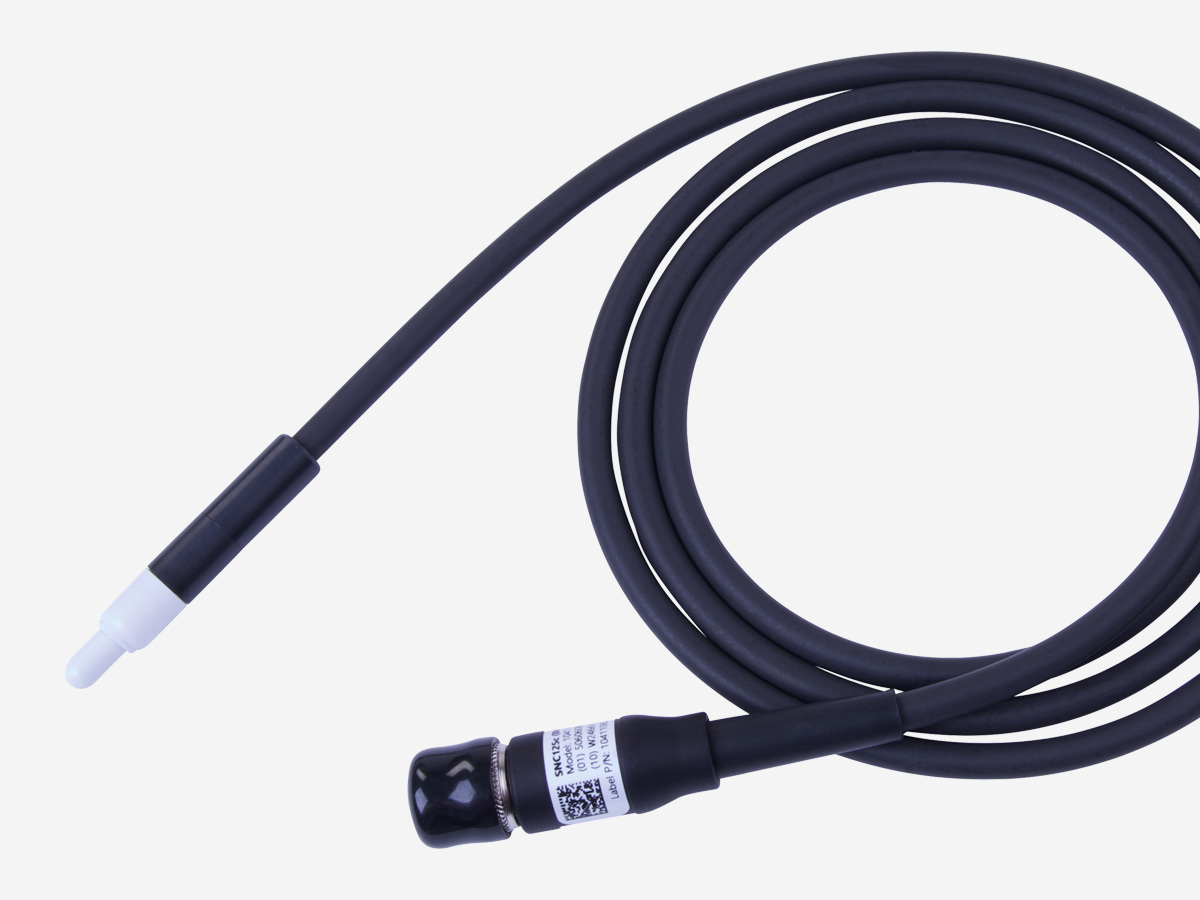 SNC125c for Reference Class Dosimetry
With a design that reduces the convolution of high-dose gradient regions during profile and depth measurements, SNC125c meets IEC 60731 standards and more:
Enhanced penumbra without loss of signal strength

Optimized to work with Sun Nuclear water tanks

Maintains ideal orientation during scans

Sensitivity of a 0.125 cm

3

 chamber and penumbra closer to a micro-chamber
kq factors available for TG-51, TRS398 and DIN 6800-2 calibrations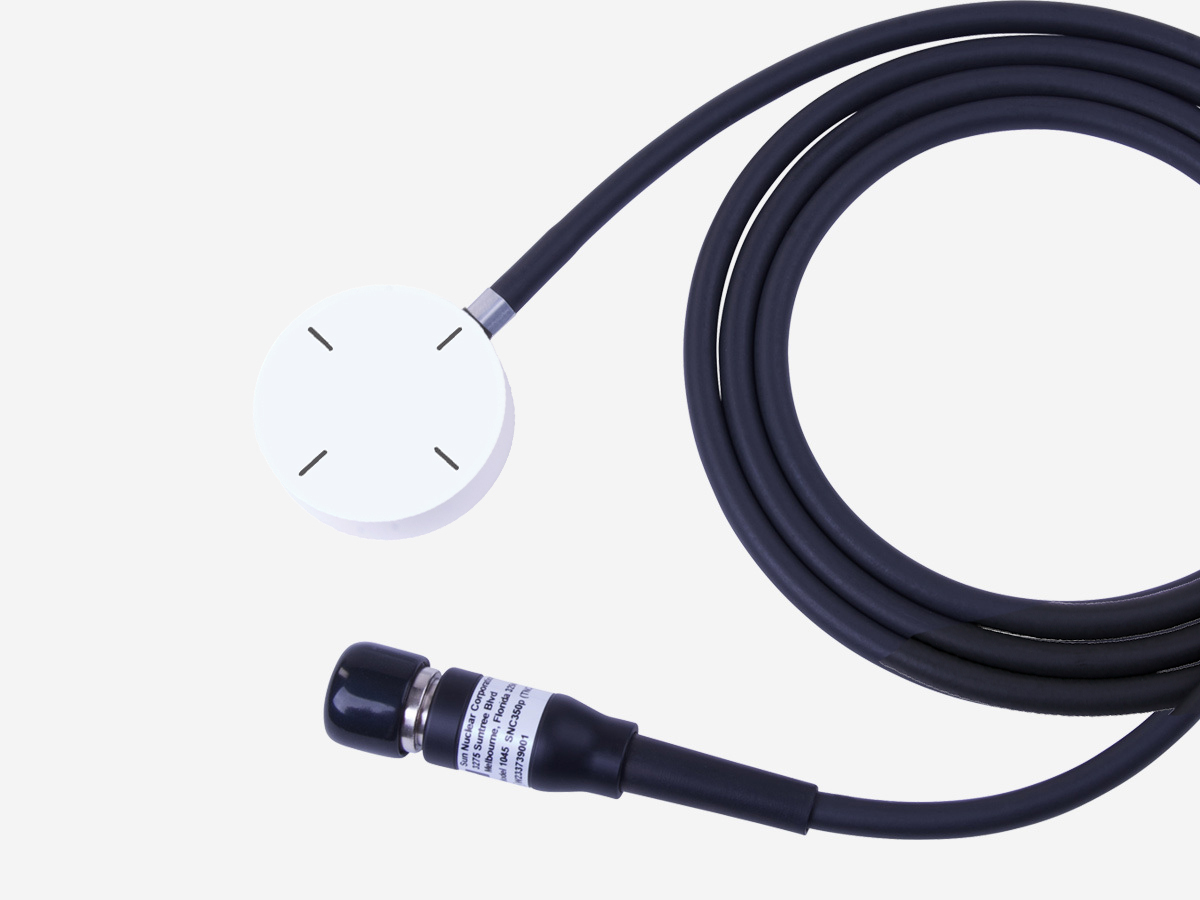 SNC350p for Electron Reference Dosimetry
This parallel-plate ion chamber is well-guarded to minimize perturbation effects for reference, field, and scanning dosimetry of therapeutic electron beams, and TDD/TPS commissioning and QA.
Supports absolute or relative dose point measurements and PDD measurements

Conforms to the design principles as stated by Dr. M. Roos et al. (IAEA TRS-381)

Meets AAPM TG‑51 and IAEA TRS‑398 requirements for low‑energy beams (< 10MeV)

Meets reference-class dosimeter standards of performance (IEC 60731), and may be used to cross calibrate field-class dosimeters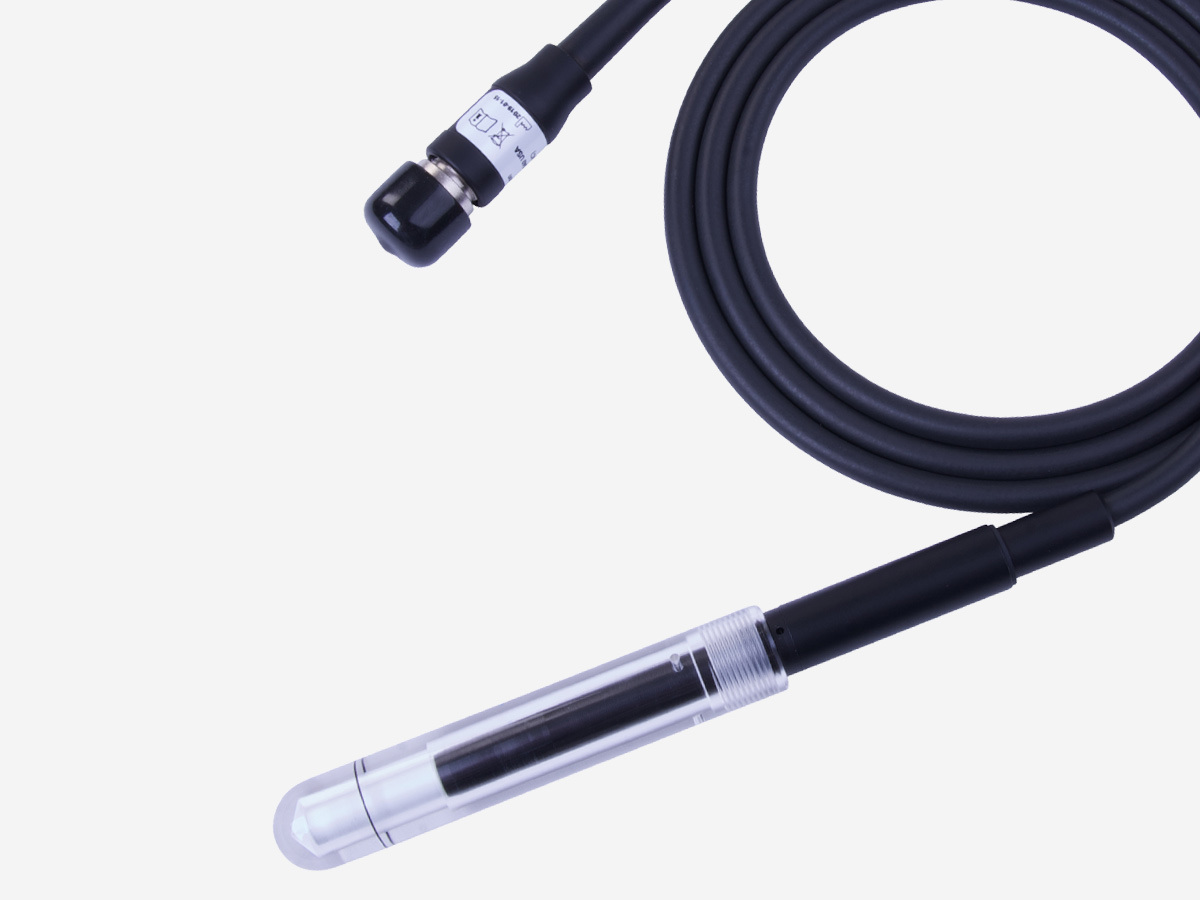 SNC600c for Photon and Electron Reference Dosimetry
SNC600c is a reference class dosimeter based on the classic Farmer Chamber design.
Reference class performance (IEC 60731)

Beam quality correction factors (kq) factors available for TG-51, TRS398 and DIN 6800-2 dosimetry protocols

Classic Farmer Chamber design allows use in most slab phantoms

White thimble provides easy setup verification
"I can do three times as much work in half the time with SunCHECK Machine.
The IC PROFILER integration is amazing. You put on a Quad Wedge and you've done four tests in one exposure — output, beam energy, profile constancy and MU."
Curtis Baker, M.S., DABR,

Hamilton Medical Center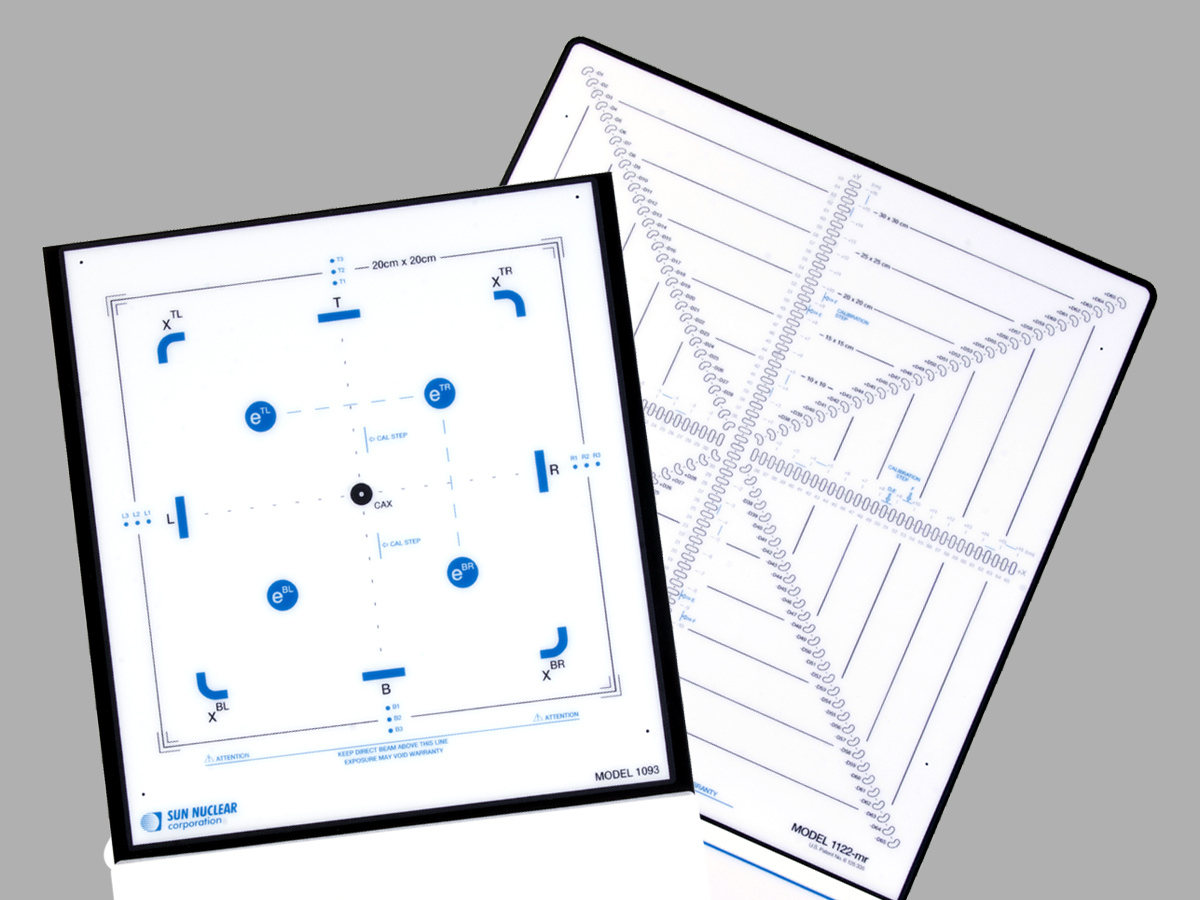 IC PROFILER & Daily QA 3 Integration
With direct connectivity from IC PROFILER and Daily QA 3 to SunCHECK:
Efficiently complete daily, monthly and annual QA – no manual data entry required.

Deliver the test beam, then accept or reject results on your terms and timeframe.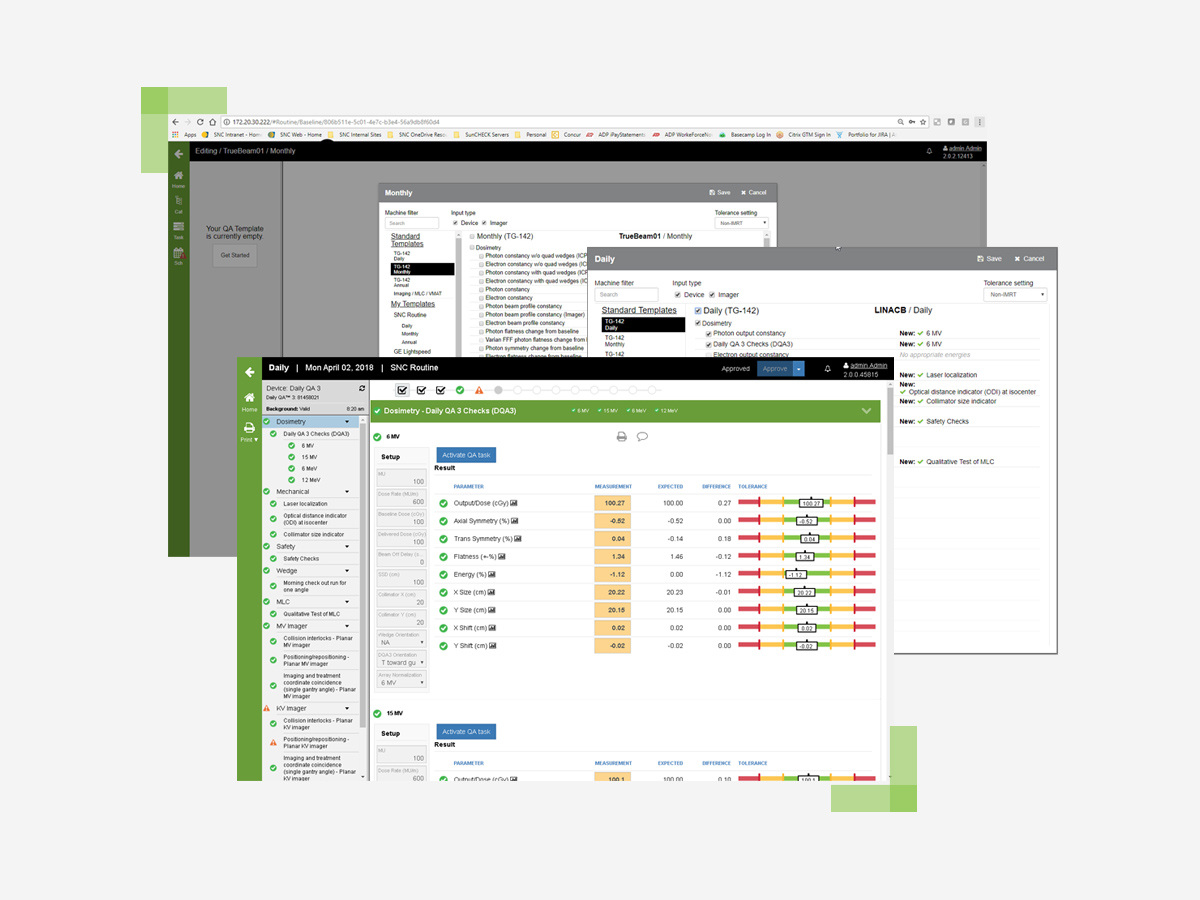 Proactive Machine Analysis
With SunCHECK Machine, get ahead of your team's asset management and compliance needs. Data trending tracks parameters approaching out-of-tolerance levels.
Report templates demonstrate compliance with accreditation bodies, and centralized storage makes report retrieval easy.
SNC125c™ Device Specifications

Active Volume (cm3)

0.108

Active Length (mm)

7.05

Active Diameter (mm)

4.75

Sensitivity (nC/Gy)

3.4

Wall Material

Paint 0.05 mm
PMMA 0.30 mm
Graphite 0.25 mm

Electrode

0.8 mm diameter aluminum

Vented

To atmosphere through waterproof tubing

Waterproofing

Viton tubing

Polarizing Voltage

±400V Max

Cable Length (m)

1.5

Cable Connector

TNC or BNC

 
SNC600c™ Device Specifications

Active Volume (cm3)

0.6

Active Length (mm)

22.7

Active Diameter (mm)

6.1

Sensitivity (nC/Gy)

20

Wall Material (mm)

Paint 0.05
Graphite 0.43

Energy Range

Co-60 – 25 MV
9 MeV – 25 MeV

Electrode (mm)

1.1 diameter aluminum

Vented

To atmosphere through waterproof tubing

Waterproofing

Viton tubing

Buildup Cap (mm)

4.5

Polarizing Voltage

±400V Max

Length (m)

1.5

Cable Connector

TNC or BNC

 
SNC350p™ Device Specifications

Sensitive Volume (cm3)

0.388

Entrance Window (mm)

0.05 Paint
1.00 PMMA
0.02 Carbon

Reference Point (mm)

1.0 Below Window Surface

Collection Volume Height (mm)

2.0

Collector Diameter (mm)

15.6

Guard Ring Width (mm)

4.1

Polarity Effect

Within 1.000 (±) 0.01

Waterproofing

Viton tubing

Max Dose Rate for (Gy/s)

 

≥ 99.5 % Saturation

5.2

≥ 99.0 % Saturation

10.4

Max Dose Per Pulse for (mGy)

 

≥ 99.5 % Saturation

0.46

≥ 99.0 % Saturation

0.92

Radiation Quality

Photons: Co-60 to 25 MV
Electrons: 5 MeV to 25 MeV

Field Size (mm)

Minimum: 40 x 40
Maximum: 400 x 400

Sensitive Volume (cm3)

0.388

Entrance Window (mm)

0.05 Paint

 
Alsahafa District, Prince Nassir Bin Farhan Street. Building: 4140 RIYADH, 13321 Saudi Arabia​