StereoPHAN™
Comprehensive End-to-End Stereotactic QA
StereoPHAN™

streamlines stereotactic end-to-end testing and QA. It's easy and efficient to use — no tools required for setup across tests — and it works with a variety of detectors (ion chambers, film, and SRS MapCHECK®).
Confident Program Commissioning
Perform testing on all aspects of stereotactic planning and delivery – MRI/CT image fusion, CT to linac patient alignment, and treatment planning QA. The phantom can be rotated 360° and combined with inserts to acquire sagittal, coronal and transverse plan measurements within 0.1 mm accuracy.
Complete End-to-End Stereotactic QA
Inserting SRS MapCHECK into StereoPHAN offers film-less, patient-specific QA for challenging small field and MLC-based SRS cases. With the MultiMet-WL Cube inserted, StereoPHAN supports multi-met single isocenter off-axis verification.
Multi-Modality Compatibility
StereoPHAN supports conventional linacs, CyberKnife® Systems, Varian HyperArc™ Systems, vertex delivery beams, and MRgRT. Headframes offer compatibility for Brainlab®, Elekta Fraxion®, and GammaKnife®.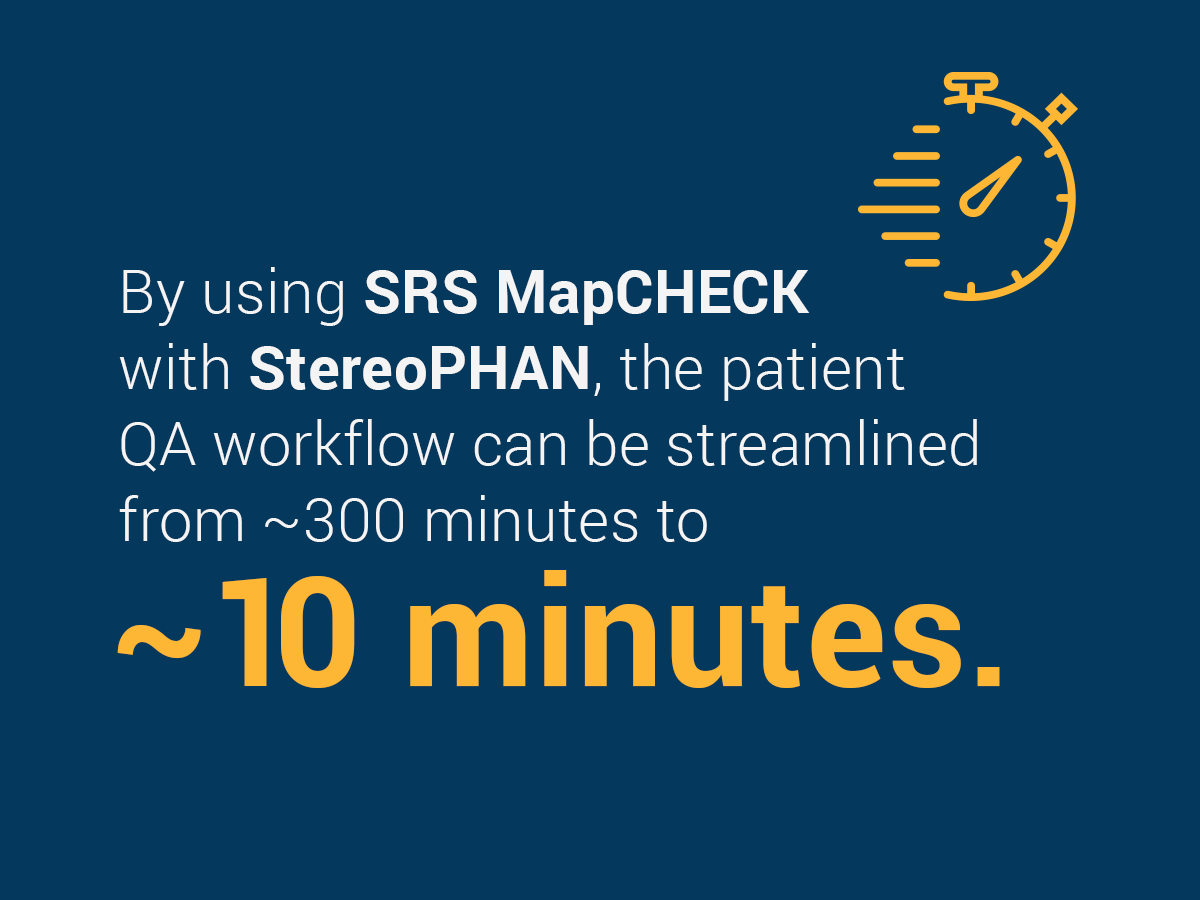 Moving Beyond Film
StereoPHAN supports ion chamber, and single and multi-film measurements. However, these traditional methods are cumbersome and time-consuming.
By using SRS MapCHECK with StereoPHAN, the patient QA workflow is streamlined from 300 minutes to as little as 10 minutes.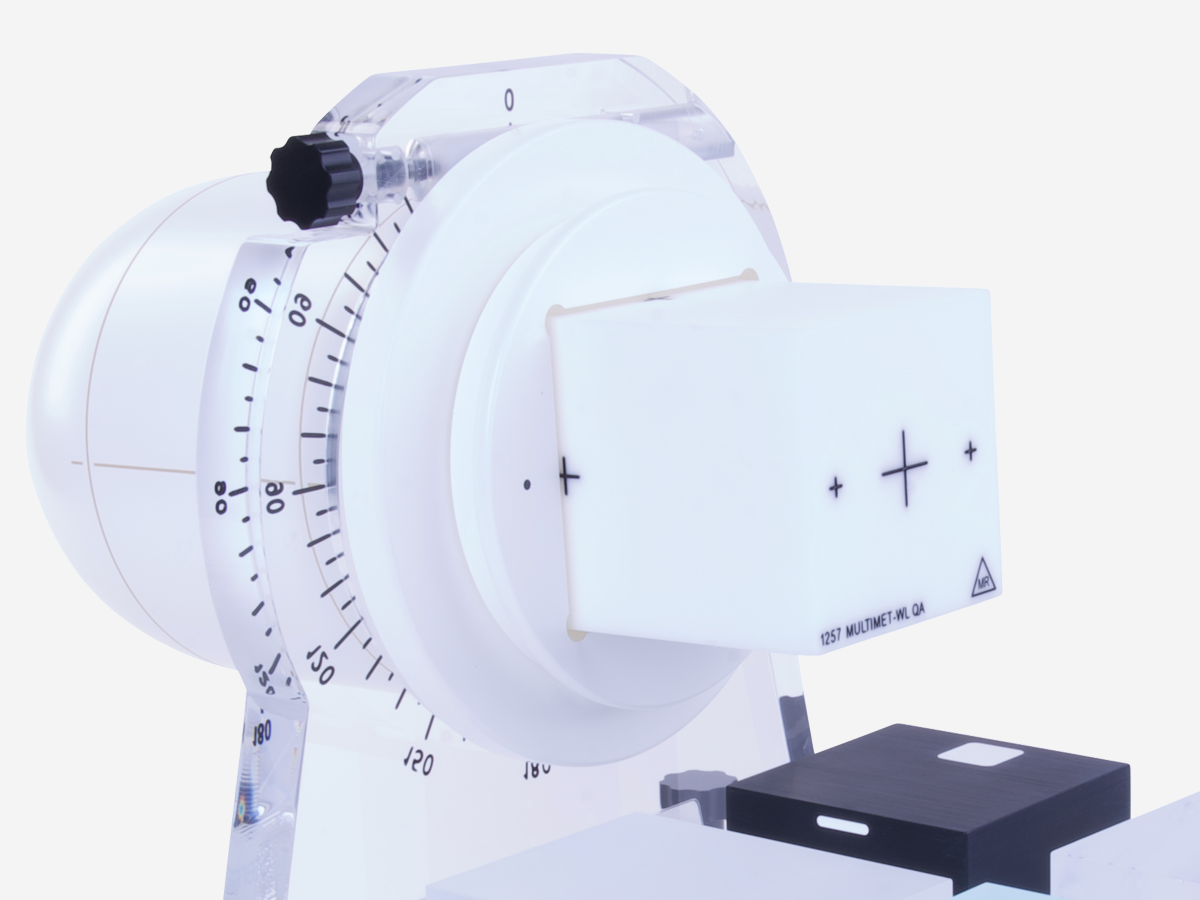 Measure Off-Axis MultiMet Targeting
Treat off-axis targets with improved certainty during multiple-metastasis, single-isocenter SRS delivery. The MultiMet-WL Cube efficiently measures the precision of targets up to 7 cm off-axis, to within 0.1 mm accuracy.
Device Specifications

| | |
| --- | --- |
| Material | Polymethyl methacrylate (PMMA) |
| Weight (cylinder, stand, slide) | 6.6 kg (15 lbs) |
| Measurement cubes (mm) | 85 x 85 x 85 |
| Dimensions – L/W/H (mm) | 522 x 276 x 229 |
Alsahafa District, Prince Nassir Bin Farhan Street. Building: 4140 RIYADH, 13321 Saudi Arabia​