JUST RELEASED
SunSCAN™ 3D
The Next-Generation Cylindrical Water Scanning System
Commissioning and beam scanning are fundamental to building a strong radiation therapy program. That's why we significantly enhanced our pioneering cylindrical tank design for greater clinical confidence and workflow efficiency.
Faster, Easier, Hyper-Accurate
SunSCAN™ 3D simplifies beam scanning with SRS-class accuracy and user-centered design.
Made for Every Clinical User
Conventional linac, SRS linac or bore-based. Commissioning novice or experienced clinician. SunSCAN 3D makes commissioning and annuals easier and more efficient than ever before — with SRS-class scanning accuracy and compatibility with nearly every machine and user.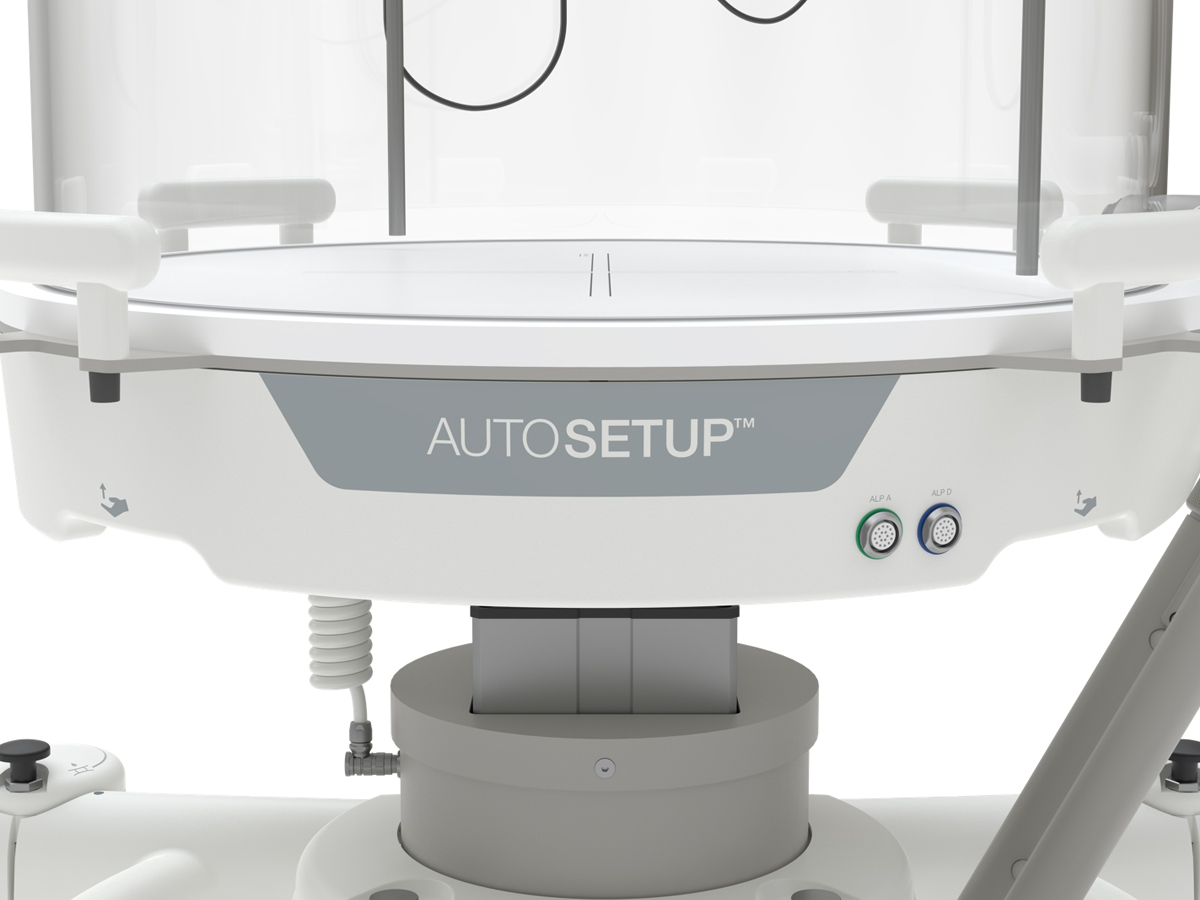 Simplified Beam Scanning
From your Trusted End-to-End Quality Management Provider
SunSCAN 3D standardizes water tank setup with automation and mitigates the need for tank shifts.
Unique Cylindrical Shape – removes need for tank shifts, which take time and compromise scanning setup
Single Setup – 65 cm scan range allows 40 x 40 cm field scans, even at 100 cm SSD and 40 cm depth
Consistent Detector Orientation – smallest part of the detector always measures the beam edge, minimizing stem and cable effects and water movement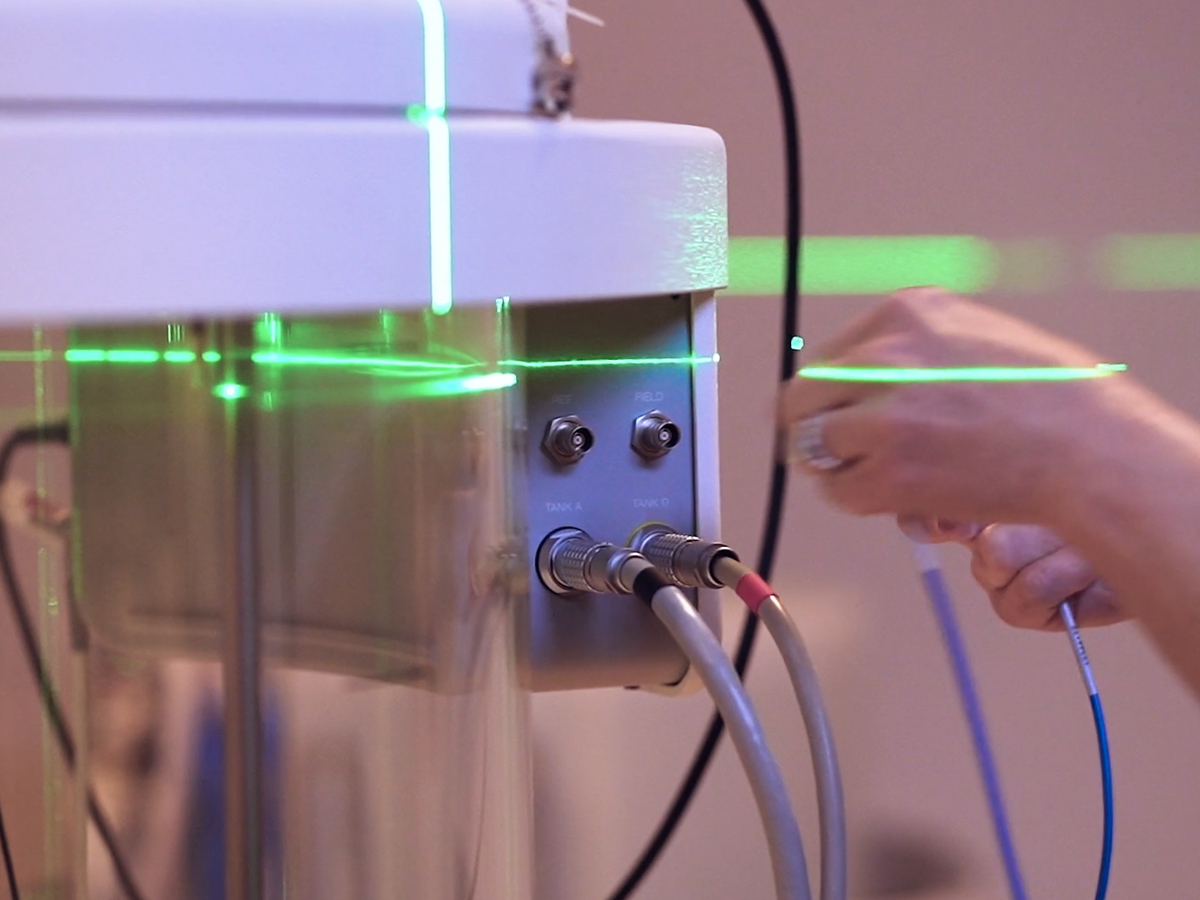 Enhanced SRS & SBRT Accuracy
Meeting the Demands of Stereotactic Programs
SunSCAN 3D's enhanced electronic resolution improves Signal to Noise Ratio by as much as a factor of 2, and an enhanced Median Filter provides glassy smooth scans while maintaining data integrity.
Hyper accurate scanning, verified with a Coordinate Measuring Machine (CMM), delivers:
0.1 mm accuracy throughout the tank,
0.05 mm reproducibility, and
0.02 mm resolution.
Consistent Detector Orientation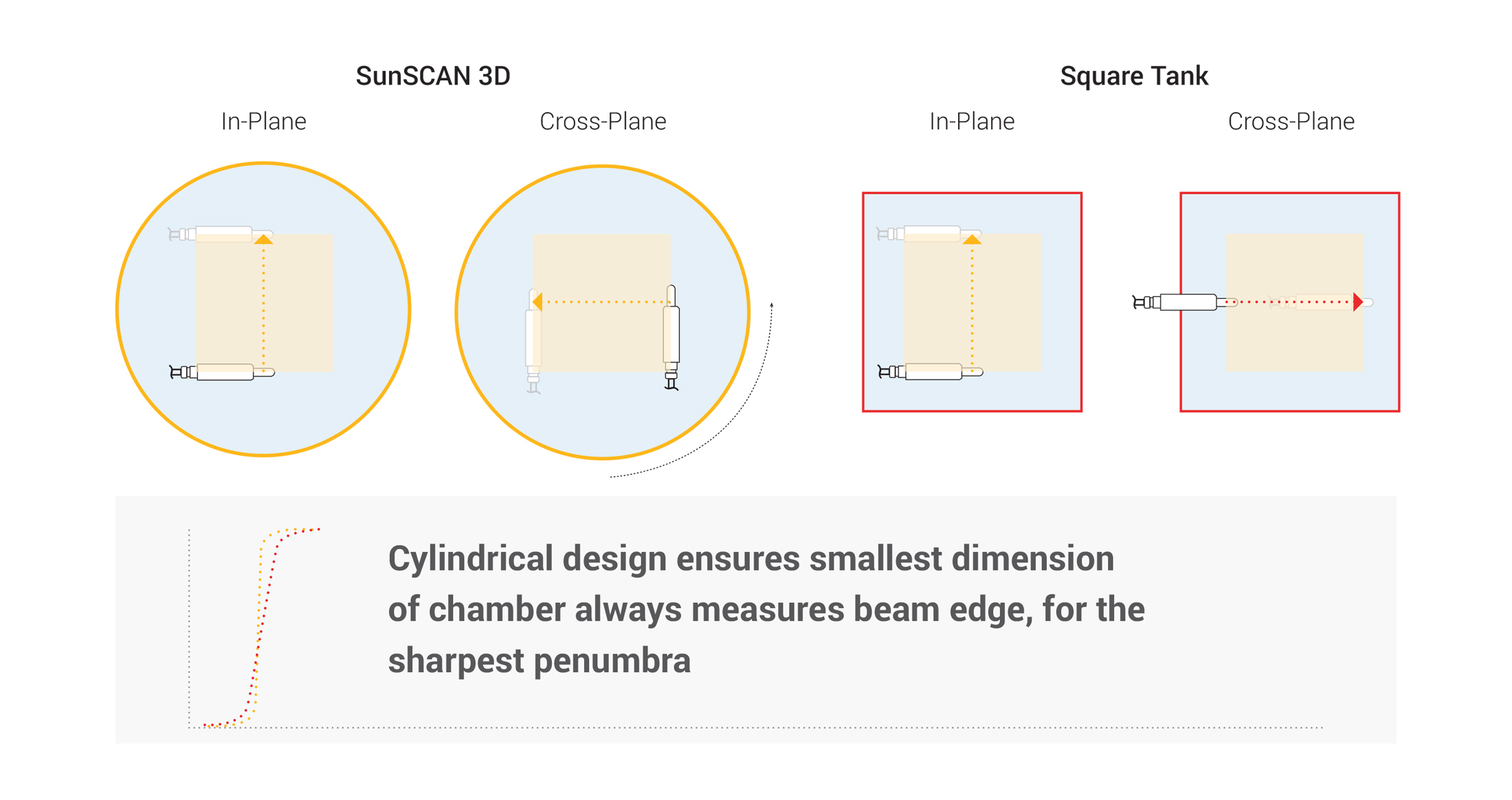 "With SunSCAN 3D, in form and function, it's clear Sun Nuclear put thought into every detail to help medical physics teams work smartly. It's easy to set up, fill and drain. Plus, it's light and compact for moving and storing. Above all, it offers high accuracy for confidence in your commissioning and annuals."
Kayhan Mohajeri, M.S., DABR

Medical Physicist, U.S.

 

 

Intuitive SunDOSE™ Software

Setting up the tank, collecting scan data, and storing and comparing scans is made easy with the SunDOSE Software. An intuitive interface with reduced clicks makes completing commissioning easier than ever.

---

---
Scanning

Vertical (mm)

400.0

Diameter (mm)

650.0

Ring (degrees)

360.0

Motors

Encoded stepper/servo

Scanning Modes

Continuous and step

Scanning Speed Range (mm/sec)

Variable up to 20

Scanning Accuracy (mm)

0.1 throughout the 3D volume

Repeatability (mm)

0.05

Position Resolution (mm)

0.02

 
Water Tank

Thickness Wall / Bottom (mm)

13 / 19

Height (mm)

916

Width (mm)

736

Diameter Inner (mm)

676

Water Capacity (L)

172

Weight Empty / Full (kg)

59 / 194

Linac Pulse Count

Included with threshold detection

 
Software

| | |
| --- | --- |
| Tank Centering | Automatic |
| Leveling | Automatic |
| Surface Detection | Automatic |
| TPS Export | Included |
TPR/TMR Measurement

| | |
| --- | --- |
| TPR Measurement Fill/Drain (min) | < 5 |
Electrometer

| | |
| --- | --- |
| Warm up Time (min) | < 1.0 |
| Charge | 10pC to no upper limit |
| Current | 10pA – 7.2nA |
| Leakage (pA) | +/- 0.12 |
| Voltage (V) | Adjustable, -400 to +400 |
Computer Hardware/Software Requirements

CPU

2.4GHz; 2 cores

RAM

4GB

Hard Drive Space

4GB

Operating System

Windows 10 Pro 64 bit; check with representative for SQL Server or SQL Server Express requirements

USB Version

2.0

Video Card Memory

64MB

 
Mini-Lift Table (MLT)

SSD Maximum (mm)

1200

SSD Minimum (mm)

700

Vertical Stability (mm)

0.1

Configuration Dimensions L/W/H (mm)
Measurement; Storage

1678.0 x 742.0 x 921.0
1003.0 x 832.0 x 761.0

Disassembled Dimensions L/W/H (mm)
Automatic Leveling Platform

796.0 x 745.0 x 133.0

Automatic Leveling Platform Weight (kg)

29

Total Weight (kg)

81 (Does not include leveling platform)

 
SunSCAN Reservoir

| | |
| --- | --- |
| Max Fill / Drain Speed (min) | 7 / 7 |
| Dimensions L/W/H (mm) | 554.0 x 783.0 x 1298.0 |
| Weight (Full / Empty, kg) | 261.0 / 83.0 |
| Capacity (L) | 186.0 |
Compatibility

| | |
| --- | --- |
| FFF | Yes |
| Stereotactic | Yes |
| Applicable TPS Systems | Yes |
| Varian Medical Systems®Halcyon™ or Ethos™ Systems | Yes with Kit |
---
Alsahafa District, Prince Nassir Bin Farhan Street. Building: 4140 RIYADH, 13321 Saudi Arabia​